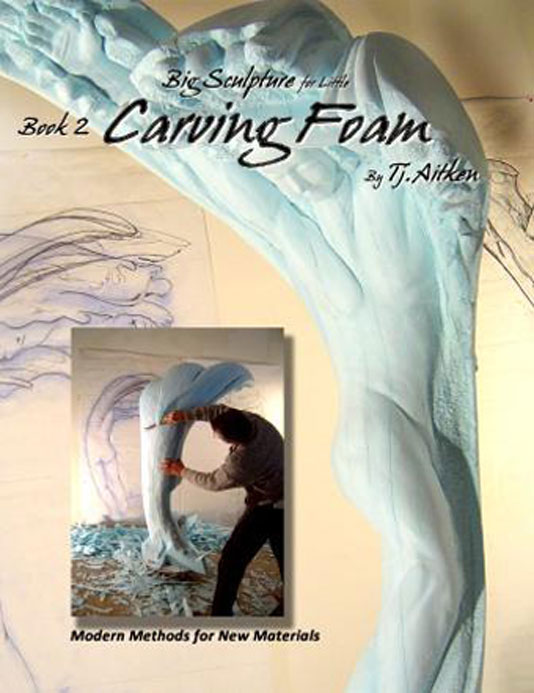 Carving Foam
by Tj Aitken
The Big Sculpture for Little series
Carving Foam is the second in the Big Sculpture series. All about carving and finishing techniques, this book includes color photographic illustrations in the studio, step-by-step how to pages, time-lapse progressions and 3D rotations to show you how the work goes.
Tools and techniques for carving and working with foam are also pictured.
Alternatives for finishing foam sculptures as final pieces or as models for mold and cast are discussed.
You won't believe how fine a carving you can do in this material until you see these techniques. It is much easier than you think!