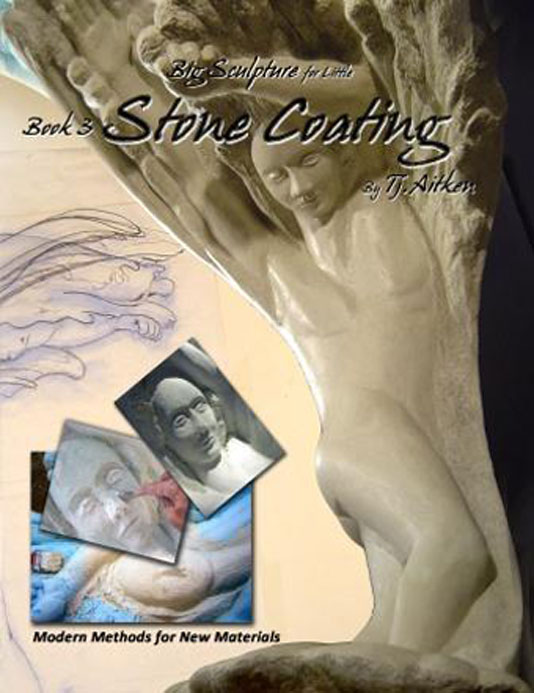 Stone Coating
by Tj Aitken
The Big Sculpture for Little series
Stone Coating is the third in the Big Sculpture series. This book has exciting new information on little known secrets from the emerging decorative concrete industry. Tj's formulas are divulged and illustrated. His research in materials for architectural ornamentation, swimming pools, and concrete counter tops have been adapted to fine art methods.
Imagine strong, hard, beautiful materials for your work at little cost! No heating, No beating, No stinky chemicals and rock solid results.
Tj's methods were created in his studio in collaboration with concrete professionals. He tells you how it works, shows the formulas and even where to get all the ingredients.
You can do this process with no industrial tools!